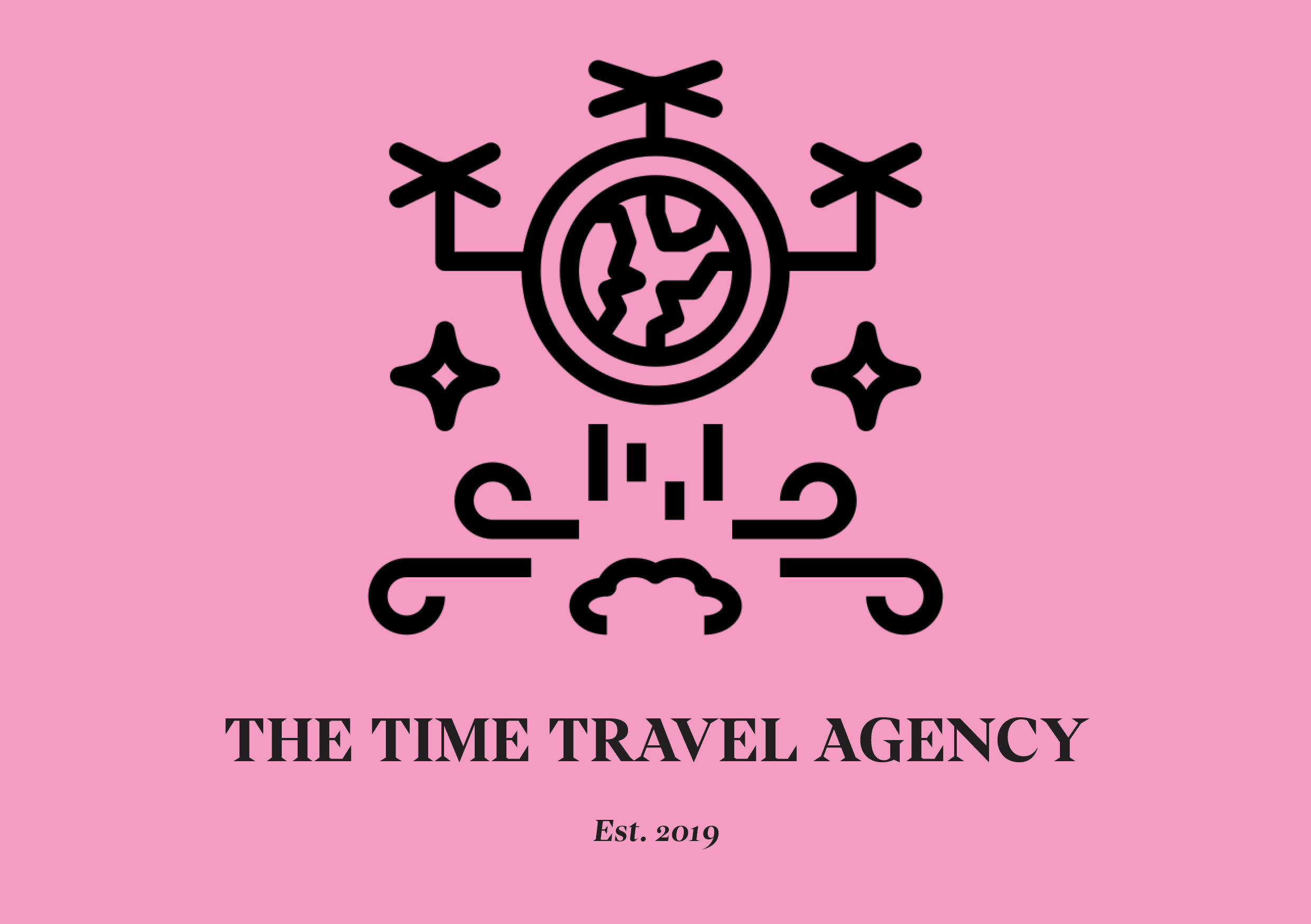 The Time Travel Agency
offers interactive experiences for private and public entities to help them stay relevant in a rapidly changing world by learning methods for handling change.
Finding your way through postnormal times
Postnormal times cannot be 'controlled' or 'managed'. It can only be navigated. But to navigate postnormal times, we need the capability to spot novelty and incipient change.

The rapidly changing nature of our world is an invitation to see it for what it has become and to imagine how it might be different.

How might we learn to perceive change as a condition for our work?

BECOME A TIME TRAVELLER!

Take a trip to uncover the spectrum of possibilities that lays ahead. Question your default assumptions about the future and find new insights that your organisation can use strategically today.

By training your imagination in future scenarios you can learn how to navigate change and use it to your advantage.

The Time Travel Agency facilitates this learning process in a playful way by bringing your team together to develop your own ideas into tangible forms.

How does it work?
Together with you we design a future scenario (relevant to your field of expertise) where to explore challenges,


We deliver an experience that can take place in your office, virtually, or somewhere else,


The outcomes (scenarios, prototypes, and MVPs) can be shared or implemented right away
Who is it for?
The whole team — all levels and professions can join, including clients and partners.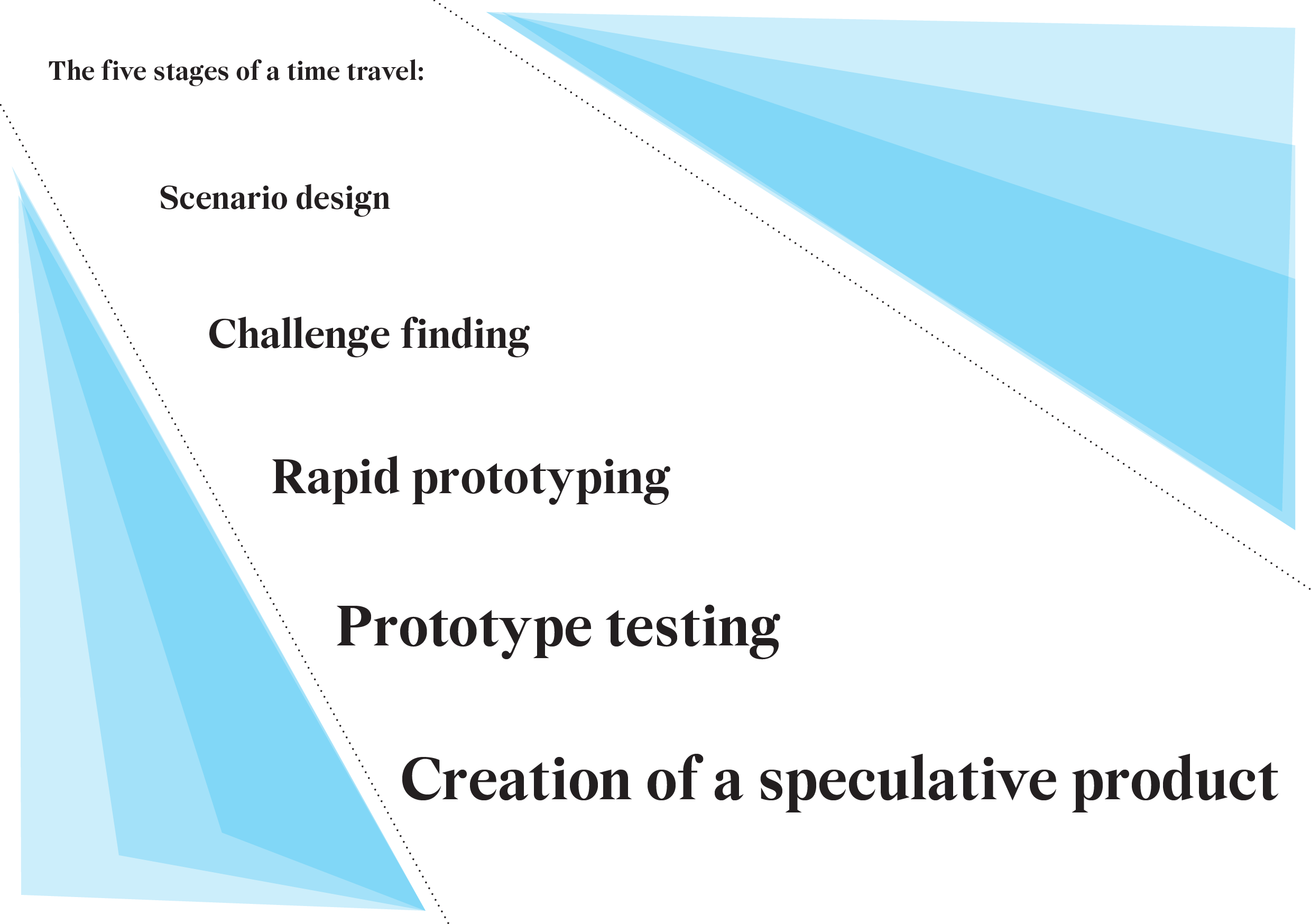 The five stages of time travelling
Our method enables you to imagine and critically explore possibilities for the future through tangible objects.
We use prototypes because we favor questions. "A good question creates a new territory of thinking. A good question is one you badly want answered once you hear it, but had no inkling you cared before it was asked."
Speculative products (prototypes and their placement in familiar contexts like laboratories, schools, stores, and museums) are an experience that others understand. In turn, our clients use them to get more funding, develop a new product or service, or implement change inside and outside their doors.




Time travel menu

1-day trip
3-day trip
Travels over a few weeks

Travel can happen in English, Swedish, Danish, French, and Spanish!

Online / IRL / Combination

Other time travelers said it best:

"Speculative design brings up the skill of thinking with your hands."

"The purpose of an experience like this is to design IN the future."

"We created a concept that - in all its mundane simplicity - actually made sense :)"

"It gave me a feeling of having a voice in the future."

"We realized that our prototype is not that far away from now; we broke down dogmatic and traditional thinking."

"An experience I'd define as playful-mind-eruption."

"If you can think it, try to build it!"

We belong to this flux of initiatives concerned with more exciting and desirable futures:
Get in touch to customise your own trip to the future at
timetravel@personaxpersona.com
— Projects start at 50.000 SEK / 40.000 DKK / 5.000 € (ex. VAT, materials, and transportation)
To travel is to live, to time travel is to learn
The Time Travel Agency